"Thanks Matt for the adjustment! I feel great!"
Yair Rodriguez | Top 10 UFC Featherweight (Photo taken just prior to UFC Fight Night 103 vs BJ Penn)
"I'm very grateful for Matt's help with my rehab after my neck surgery, so I can come back & get another title."
Augusto "Tanquinho" Mendes, 3 Time IBJJF World Champion | UFC Bantamweight
Mike Goldberg | MMA Play-by-Play Commentator Bellator MMA
"This is sports rehab at the very highest level,"
Anthony Birchak | UFC & RIZIN Bantamweight
"It was easy to see a difference in my all-around performance since and mobility after I saw Dr Matt"
Clifford Starks | Former UFC, Bellator, WSOF Middleweight | Arizona State University Wrestler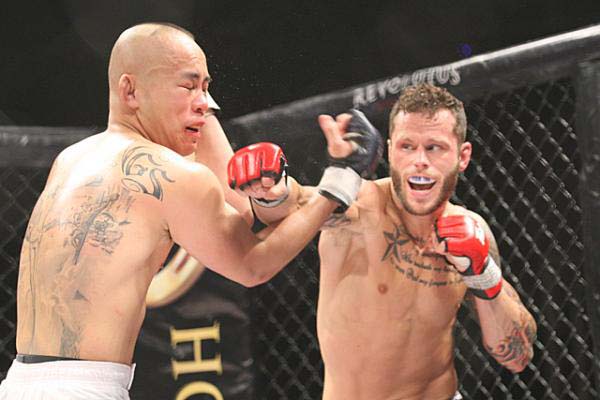 "Dr. Matt and his crew are a sports injury SWAT team!"
Tony Kelley | LFA Featherweight I Team Ludwig
"By far the best physical medicine available,
Chronic Pain Patient Testimonials
"Absolutely the best physical rehab I have ever done. I am not an athlete, but receive the same comprehensive, attentive care as any athlete. I can't recommend Dr. Colby enough!" - Ruth L.
"In a nutshell, my desk job and my posture are killing my back. I went to Dr. Colby not being able to turn my head one way, or move my arm without being in pain because something had gone wrong in my back and they took me in right away on emergency. From the front desk to Dr. Colby I felt very cared for and felt a million times better after my visit. On top of that they were able to fit the visit in my lunch hour. I couldn't ask for a better experience." - Kristen N.
"Hands down the best place for dealing with any injury and rehab of it. Dr Colby and his staff have treated several of my athletes and top tier in care, customer service and experience." - Beth M.
"Dr. Matt Colby is amazing. I saw relief and progress after one session with him. His facility is clean and top notch. If you are in pain he will fix you up." - Matt G.
"The best in the business for athletes or regular Joe's!" - Sean M.
"From start to finish an excellent experience, I was treated by Dr. Matt for a partial ACL MCL tear and couldn't be happier with the result. I highly recommend making them your first stop." - Chris M.
"Highly recommended. Excellent patient care. Reliable and professional services. Confident knowledge Doc." - Logan J.
"In one word, amazing. Dr. Matt and his team are friendly, highly trained, and detail-oriented. They have the whole system figured out so that right when I came in, I was being assessed treated for my chronic pain and jiu-jitsu injuries. They treat a great many athletes, especially fighters, but they also treat people who are dealing with neck and back pain. I totally recommend getting in here to see Dr. Matt!! He had some of my muscular problems feeling better right away; he educated me on some specific exercises for strengthening postural muscles; he adjusted a whole bunch of joints and my spine. Bonus: I loved being able to text message to set up my appointment! Really I can't say enough about this place- check them out!" - Rachael O.
Professional and take the extra time to treat the fighter not just the symptoms. Interested in long term healing not just temporary fixes. Great guys! - Jenny A.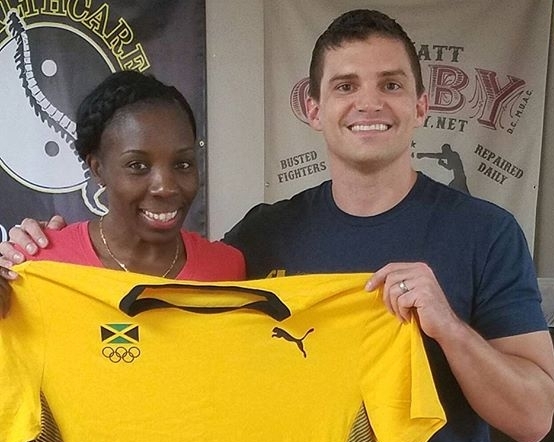 4-Time Track and Field Olympian | 800 Meters | Jamaica.
NFL Player | Tenesse Titans
NFL COMBINE & TRAINING CAMP ATHLETE SUPPORT. CALL FOR DETAILS.
Matthew Colby, DC, MUAC is a Chiropractic Physician in Arizona who is Board-Certified in Physical Medicine Modalities & Therapeutic Procedures. His practice focuses on sports-injury, complex back/neck pain and auto-accident rehabilitation.